Get Involved
There are MANY ways that you can get involved.
Volunteer
Donate
Educate

Are you interested in volunteering to help the cats? There are several opportunities to help -- become a foster, attend events, raise money for the cats, help care for the cats, play with the cats to love and socialize them, and much more! Contact our group at 513-557-2107 or send an email to us info@purrfectfriendscatrescue.org

Make A Donation

via PayPal

via Venmo (search for us in the App)


Help spread the word about the benefits of spay/neuter and why it is so important. Educate people about feral cats and the practice of TNR.
Donate with confidence: All money raised goes directly to the cats and kittens in the care of Purrfect Friends. Since we don't have a physical shelter, there is no "overhead" and everyone is a volunteer, there are no paid employees. So rest assured your money goes to the cats 100%.
Fundraisers
Year-Round Fundraisers- and all at NO ADDITIONAL COST to YOU!
Kroger Community Rewards Program - register your Kroger Plus Card today- just follow the easy steps below. This program does not take away from your points at all, it's a win-win!

ResQthreads

Order from ResQthreads and Purrfect Friends earns $10 for every purchase you make. Check out the great choices they have for you!
Amazon donates 0.5% of the price of eligible AmazonSmile purchases to Purrfect Friends when you select us as your charitable organization. Start HERE and shop often!

How it works:
1. Open the Amazon app on your phone
2. Select the main menu (=) & tap on "AmazonSmile" within Programs & Features
3. Select "Purrfect Friends Cat Rescue" as your charity
4. Follow the on-screen instructions to activate AmazonSmile in the mobile app

Buy JJ The American Street Dog- a story about JJ the homeless puppy who finds a new family and warms his way into their hearts while the family learns about homeless animals and how they can be part of the solution to end pet overpopulation - and Purrfect Friends will earn 20% of the sale price. Click here to buy yours now!

Purchase Deeply Discounted Cincinnati Deals and 10% Goes To A Charity Of Your Choice! Search for awesome deals now and choose PurrfectFriends when you check out.
Additional Fundraisers
More Info About Kroger Community Rewards Program
· You can register online at krogercommunityrewards.com
· Be sure to have your Kroger Plus card handy and register your card with Purrfect Friends after you sign up.
· If you don't have a Kroger Plus card yet, they are available at the customer service desk at any Kroger.
· Click the link to View Details for "I'm a Customer and want to enroll"
· Sign into your existing Kroger account, or create a new one.
· In the "Find An Organization" box, search for Purrfect Friends Cat Rescue , or search by our NPO Number IE961
· Click "Enroll"
· You should see a message saying You have successfully enrolled in Community Rewards.
· To verify you are enrolled correctly, go into My Account, and look on the left hand side for Community Rewards
· REMEMBER, purchases will not count for Purrfect Friends until after you register your card(s).
· Do you use your phone number at the register? Call 800-576-4377, select option 4 to get your Kroger Plus card number.
· Then you must swipe your registered Kroger Plus card or use the phone number that is related to your registered Kroger Plus card when shopping for each purchase to count.
You no longer have to renew or re-enroll every year so you continue supporting Purrfect Friends!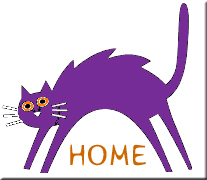 ---