Spay/Neuter
Spay/Neuter Benefits
There are many benefits to the individual animal as well as the community. (Benefits listed below are from SpayUSA.org)
Benefits of Spaying (females):

No heat cycles, therefore males will not be attracted

Less desire to roam

Risk of mammary gland tumors, ovarian and/or uterine cancer is reduced or eliminated, especially if done before the first heat cycle

Reduces number of unwanted cats/kittens/dogs/puppies

Helps dogs and cats live longer, healthier lives


Benefits of Neutering (males):

Reduces or eliminates risk of spraying and marking

Less desire to roam, therefore less likely to be injured in fights or auto accidents

Risk of testicular cancer is eliminated, and decreases incidence of prostate disease

Reduces number of unwanted cats/kittens/dogs/puppies

Decreases aggressive behavior, including dog bites

Helps dogs and cats live longer, healthier lives

Top 3 Reasons to Spay and Neuter
1. It helps to reduce companion animal overpopulation. Most countries have a surplus of companion animals and are forced to euthanize or disregard their great suffering. The surplus is in the millions in the United States. Cats are 45 times as prolific, and dogs 15 times as prolific, as humans. They do not need our help to expand their numbers; they need our help to reduce their numbers until there are good homes for them all.

2. Sterilization of your cat or dog will increase his/her chance of a longer and healthier life. Altering your canine friend will increase his life an average of 1 to 3 years, felines, 3 to 5 years. Altered animals have a very low to no risk of mammary gland tumors/cancer, prostate cancer, perianal tumors, pyometria, and uterine, ovarian and testicular cancers.

3. Sterilizing your cat/dog makes him/her a better pet, reducing his/her urge to roam and decreasing the risk of contracting diseases or getting hurt as they roam. Surveys indicate that as many as 85% of dogs hit by cars are unaltered. Intact male cats living outside have been shown to live on average less than two years. Feline Immunodeficiency Syndrome is spread by bites and intact cats fight a great deal more than altered cats.


Additional Benefits:
Your community will also benefit. Unwanted animals are becoming a very real concern in many places. Stray animals can easily become a public nuisance, soiling parks and streets, ruining shrubbery, frightening children and elderly people, creating noise and other disturbances, causing automobile accidents, and sometimes even killing livestock or other pets.
- The American Veterinary Medical Association

The capture, impoundment and eventual destruction of unwanted animals costs taxpayers and private humanitarian agencies over a billion dollars each year. As a potential source of rabies and other less serious diseases, they can be a public health hazard.
- The American Veterinary Medical Association
When to Spay

Spay/Neuter surgeries for puppies and kittens can be done as early as eight to sixteen weeks. Having kittens and pups altered before adoption (most are adopted when very young) ensures that there will not be any accidental litters. Female kittens and pups can become pregnant by the age of five months, so the past practice of waiting until animals are six months old has resulted in many an unwanted litter!

Read More:
Early-Age (Prepubertal) Spay/Neuter of Dogs and Cats (Approved by the AVMA House of Delegates 1994; revised by the AVMA Executive Board April 1999, April 2004).
The AVMA supports the concept of early (prepubertal, 8 to 16 weeks of age) spay/neuter in dogs and cats in an effort to reduce the number of unwanted animals of these species.
In 1987, Leo L. Lieberman, DVM, challenged the veterinary profession to take a fresh look at our traditional timing for sterilization in his report published in the Journal of the American Veterinary Medical Association (JAVMA). He concluded that kittens and puppies sterilized as early as seven weeks of age suffer no medical or behavioral side effects.
His report also stated that puppies and kittens sterilized before twelve weeks of age had fewer complications from surgery than those over twelve weeks. The latest report by Lieberman, addressing the short-term results and complications (more accurately, the lack of complications) of prepubertal gonadectomies in cats and dogs, appeared in the July 1, 1997 issue of JAVMA. Lieberman received the 1997 Geraldine R. Dodge Humane Ethics in Action Award for his work in early-age spay/neuter and prevention of companion animal overpopulation. (from AlleyCat.org)
The National Humane Education Society supports the concept and implementation of early-age spaying/neutering (at least eight weeks of age/or two pounds in weight) in healthy, vaccinated kittens and puppies. Remember though, it is NEVER too LATE to spay or neuter your pet!
Low Cost Spay/Neuter Resources
UCAN Clinic (United Coalition for Animals)
1230 West Eighth Street
Cincinnati, OH 45203
(513) 721-7387
www.ucanclinic.org

Animal Friends Humane Society- Partnered with UCAN
Set dates for pick-up from AFHS in Hamilton, OH (near Bridgewater Falls)
$35 for a male or female cat, $65 for a male dog and $75 for a female dog.
Vaccines and other services available.
SNIP Program for low income families- $30 for a cat neuter, $35 for a cat spay, $40 for a dog neuter, and $50 for a dog spay.
Call 513-867-5727 for details

MASH
Deer Park-Silverton Firehouse
7050 Blue Ash Road
(513)-561-MASH appointment required
$40 spay/$30 neuter, feral cats welcome
MARX
Mobile s/n clinic for feral and pet cats
Middletown, OH
(513) 465-3295 call for info and dates

All About PetCare (they are a proud participant in the MARX program)
3410 Tytus Ave.
Middletown, OH 45042
513-424-1626
The Neuter Scooter
Mobile vet clinic, for cats only, and they love ferals!
Check their website (www.neuterscooter.com) for dates in the area
$40 pre-paid, $50 day of clinic

The Pet Alliance (Spay Ohio Program)
Assists the public in locating local, low cost spay/neuter resources for their pets or the strays in their neighborhood
info@PetAlliance.org
(513) 753-3270
OAR Spay Neuter Clinic
5619 Orlando Place
Cincinnati, OH 45227
513-871-0185
clinic@theanimalrescue.com

Animal Hospital of West Chester
9335 Cincinnati-Columbus Rd (Rt.42)
West Chester, OH 45069
513-777-5131
Ohio Alleycat Resource & Spay/Neuter Clinic
Conducts bi-weekly trap-neuter-return classes, lends out humane traps free of charge, and maintain a food bank for colony keepers
www.ohioalleycat.org, or 513-871-7297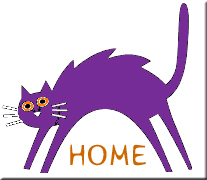 ---