Build an enclosure for your cat. Most cats enjoy the outdoors, but it is typically not a safe place for your cat. Here are some links to enclosures that you can build or purchase so your cat can have the best of both the indoor and outdoor worlds and always remain safe, healthy and happy.
| | |
| --- | --- |
| | Cat Run |
| | Purrfect Fence |
| | Habitat Haven |
| | Cat Enclosures |
| | www.just4cats.com |
| | |
| | |
| | |
Even if you have no intention of your cat going outside, it only takes seconds for your cat to dart out an open door and quickly become lost. The chances of a stray cat brought to an animal shelter making it out to a new home are very low. Having your cat microchipped is a simple, quick and inexpensive procedure that will be worth its weight in gold when your lost cat is safely returned to you.
Local Resources to get your pet microchiped:
Try these ideas if your cat is missing:
Put out a dirty/used litterbox- cats can smell their own scent. You can also put out bedding that belongs to them.

Notify friends and neighbors that your cat is lost. Cats often stay close to home but get scared and hide really well. Ask your neighbors if you can look around the outside of their house, under bushes, in the garage, in and under any outbuildings. Sometimes it is easier to look at night with a flashlight because you will catch their eyes in the light.

Contact any veterinarians in your area- see if they have a lost-and-found bulletin board and will put up a flyer

Make a Flyer and put them up in your area. Also ask any nearby stores or businesses that will allow you to post one. Local libraries sometimes have a community board too. (see Pet FBI below for a template if you aren't tech savvy)

Give a flyer to your postal worker- they are driving or walking your neighborhood every day

Read the "found" ads and post a "lost" ad in the local paper. You can also post/search ads on Petfinder, Craigslist and other sites.

Use social media- post on your Facebook page and ask people to share it. If you don't have Facebook, email a local rescue group, most of them are willing to post it for you too and spread the word.

Visit local county shelters to fill out a missing report and check for them there daily. The state of Ohio does not require stray cats to be held for any length of time- so check as often as possible

If your pet is microchipped, notify the microchip company and make sure they have your current information.

DON'T GIVE UP! It can take time to find your missing cat, but keep looking!!
Plus more information can be found at these sites:
Animal Friends Humane Society- Butler County's animal shelter
Missing Pets of Butler County & Surrounding Areas (Facebook Page)- post the cat's picture and information
Butler County Dog Warden- post missing pets pictures to their page
Cincinnati Enquirer Classifieds- Lost and Found -Classified page - go under Services and Announcements to place ad. Search the Found Ads
Journal News- Post a Lost/Found Ad for Free. Search the Found Ads
Pet FBI for Lost and Found Ohio Pets. Create a flyer page

Helping Lost Pets

-

search found ads and post a lost ad with pictures. Create a flyer.
Cincinnati Craigslist Lost and Found- search found ads and post a lost ad
TabbyTracker- search found ads and post a lost ad with pictures. Search by Zip Code
Cats In The Bag Website great tips on finding your cat
Petfinder Pet Classifieds post a lost ad and search found ads

Wildwood Pet Network- suggestions on what to do to help find the lost animal

Missing Pet Partnership Unique recovery tips based on the lost pet's specific species and temperament
Home Again- info about microchipping and tips to find a lost pet
Find Toto Phone Alert System to notify your neighbors of your lost, found or stolen pet
Local Channel 12 Pet Section- has a lost/found section
www.pets911.com- has a Lost/Found Pet Section
Feline Finders Lost Cat Recovery Services
PetKey.org- lost and found pet ads
SPCA Cincinnati- check the shelter if you live near one of their locations
I found a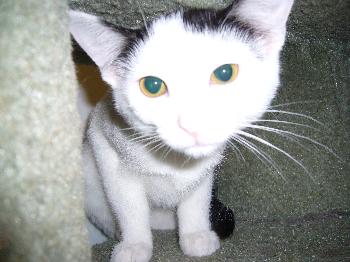 now what do I do?
Scratching is a natural behavior for your cat, and even the "advanced" declawing procedures are still painful for them and can lead to long-term behavioral issues and pain for your kitty. Declawing is an amputation- cutting bone and tendon- and would be like amputating your fingers at the first knuckle. These links will provide more information about the procedure, and alternatives to consider. There are also many tips about how to prevent your cat from scratching things you don't want kitty to scratch or how to correct this behavior if it is already happening.
Most FIV+ cats who are kept inside and cared for, can live just as long, and be just as healthy as other cats. Please learn about FIV and consider adopting one of these wonderful pets!
Are you having trouble affording your pet? Visit the Humane Society of the United States for helpful resources.
Tips for People With Pet Allergies
Find Pet Friendly Housing in Cincinnati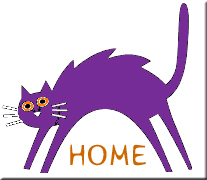 ---